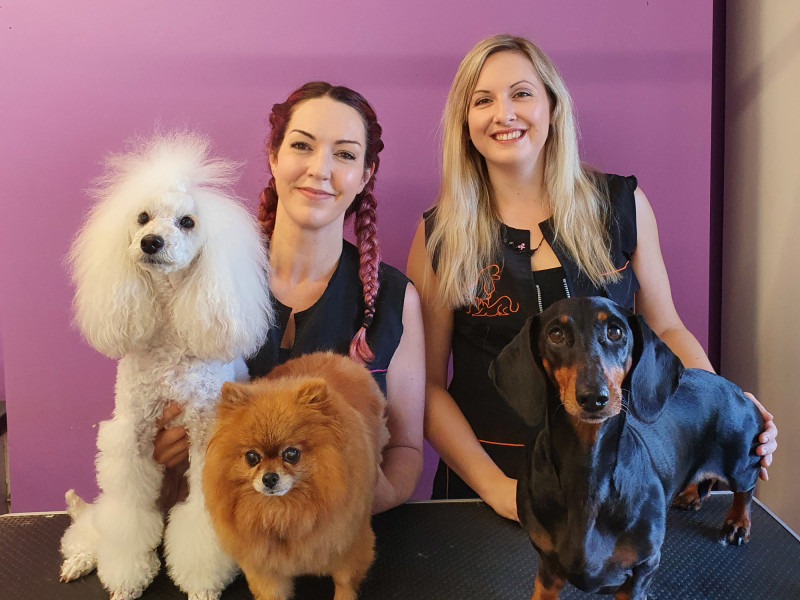 Hello my name is Ellie Linsell and I am the proud owner of Perfect Paws Dog & Cat Groomers. From a very early age I have had a deep interest and passion for animals as my family and many friends (and pets) can testify. It was however only after several years travelling and working in a variety of jobs that I have finally followed my calling.
How did I make my decision? Well I had bought two Pomeranian dogs and after a couple of months they were beginning to look untidy, so I phoned an established grooming business to arrange for an appointment. They told me there was a 6 week waiting list so I tried several others but the response was the same, they were all telling me the same story. So finally I decided to wait the 6 weeks only to be disappointed with the result.
When I took one of my Poms I told the groomer what I would like but they disagreed with my ideas, so I accepted their advice. When I returned there was little noticeable difference apart from the dog being nice & clean. I immediately thought "I can do better than this!"
So I began training at Bishop Burton College followed by an intensive course at the renowned Absolutely Animals in London. Immediately afterwards i set up my business "Perfect Paws" and am now living my dream with Dog Grooming even taking me as far as featuring in the BBC's Pooch Perfect (January 2021). My work colleague Kaye Pearson also trained at Absolutely Animals back in 2016.
When I groom your cat or dog I pay attention to customer requirements whilst using all my training and experience to achieve the best result. Since starting Perfect Paws I feel fulfilled to be translating my passion for animals into something beneficial by improving the appearance and general hygiene of a whole range of pets.
So why not let me work my magic on your dog or cat, I guarantee you won't be disappointed. Get in touch!